Kailey woke up with the other side of the bed empty the morning of Wednesday, March 24th, 2021. It was her birthday. To celebrate she took the day off of work. She was under the impression that she was about to have a not-so-eventful but relaxing birthday.
Kailey believed that John was just downstairs in their Hoboken apartment, working hard but allowing her to sleep in on her birthday. John told Kailey he would work from home that day and they would spend the day together. The plan was to enjoy happy hour and an early dinner reservation at one their favorite restaurants in Hoboken, Sirenetta Seafood & Raw Bar. John had more planned than Kailey was aware of.
When she finally rose and left her bedroom, Kailey stumbled upon an oversized envelope with the words, "Happy 27th Birthday Miss Kailey Irene Elfstrum (open me)" written in bright red sharpie. Kailey immediately called out for John but received no answer. John was not in the apartment and neither was Kaden, their little pup.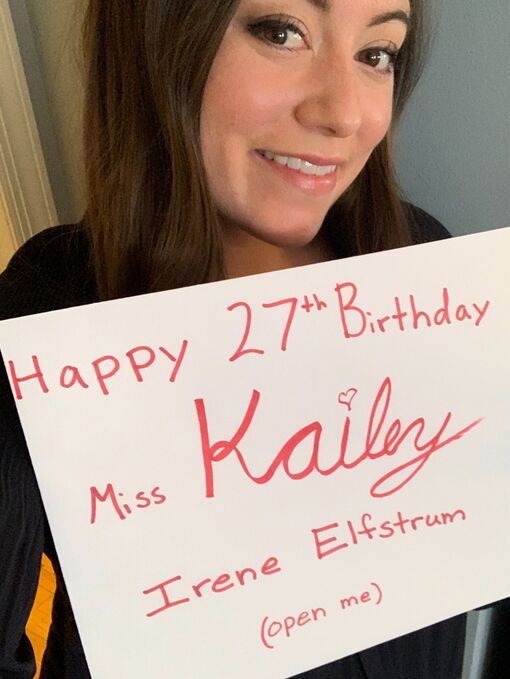 Kailey tore open the envelope with great anticipation. Inside, she found a note instructing her to play a video on John's computer, which he had left behind in their bedroom. Kailey raced into the bedroom and played the video. With multiple camera angles and incredible production quality, John appeared on the screen and explained that Kailey was about to embark on a BIRTHDAY SCAVENGER HUNT all over the City of Hoboken. Throughout Hoboken, John had hidden riddles and clues, each one leading to the next, where eventually, Kailey would find her ultimate surprise. With great haste, Kailey freshened up and was on her way to the first clue.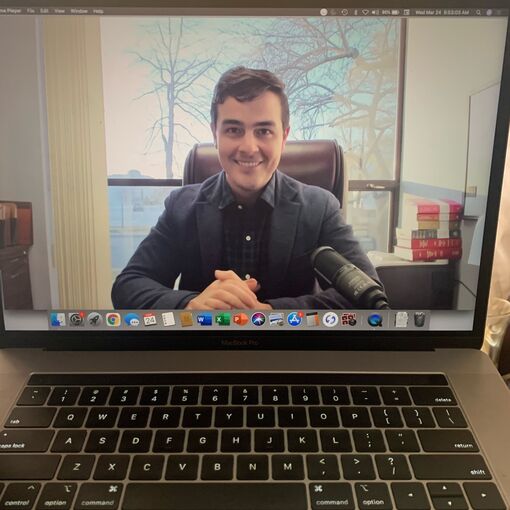 At approximately 11:45am, Kailey arrived at her first stop along the hunt, the courtyard behind her first apartment in Hoboken. As Kailey walked down the alleyway toward the courtyard she saw her next clue concealed in another envelope on the ground. As she reached her next clue, Kailey noticed John and Kaden waiting for her, both of them wearing tuxedos. John knew Kailey would not want to spend her birthday alone, wandering about Hoboken looking for clues and for John. The tuxedos were Kaden's idea. John had with him a wagon full of birthday surprises, concealed underneath a red covering, for later in the hunt. Kailey read the riddle leading her to the next clue and off they went.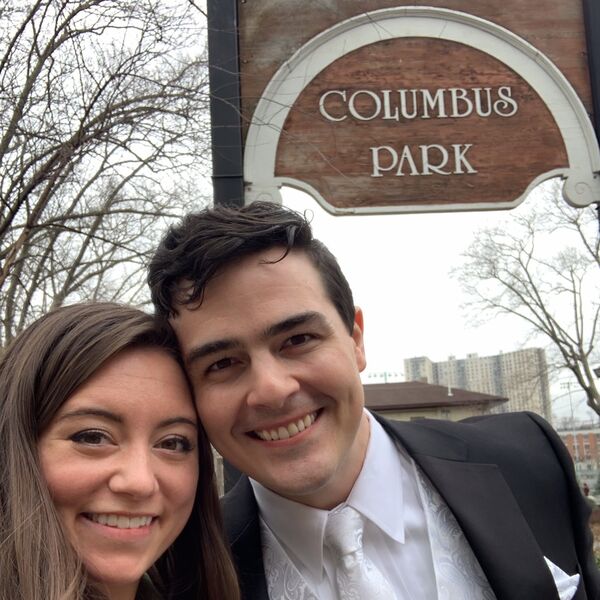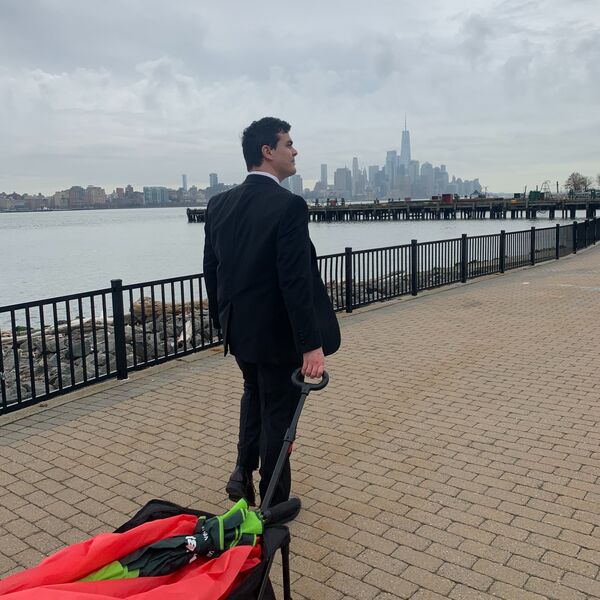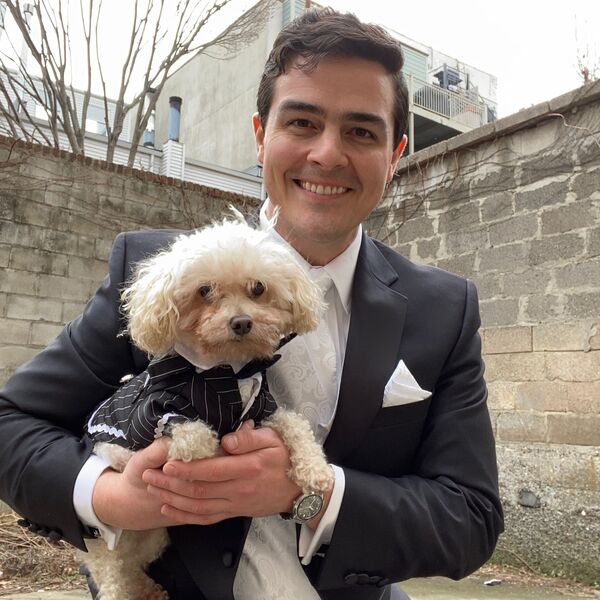 The scavenger hunt led them to ten stops throughout Hoboken; first, up to Columbus Park; then, over to the water front at Maxwell Place Park. From there, the clues and riddles sent them down along the water, always with a view of the Manhattan Skyline, until they reached Sinatra Park, where Kailey found her final riddle – using all the clues she had previously found, Kailey had to solve a puzzle that would bring her to the site of her final birthday surprise. The solution to the puzzle read, "PICNIC AT PIER C PARK."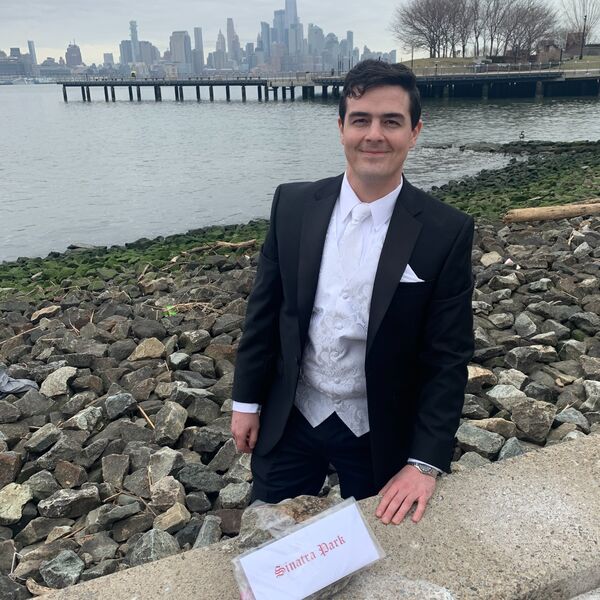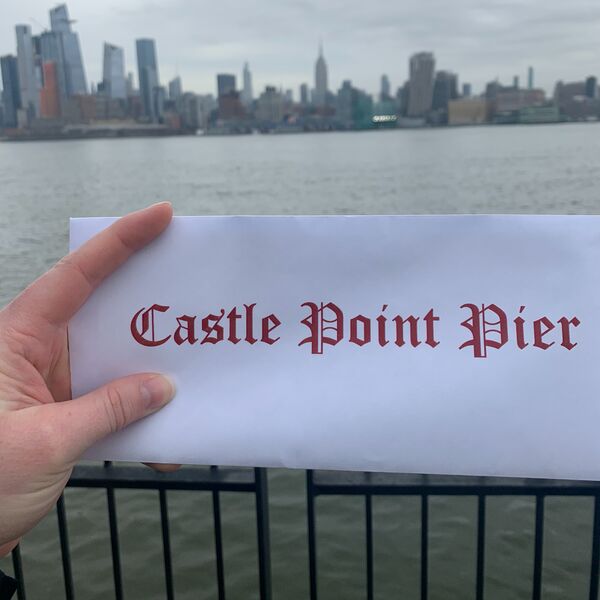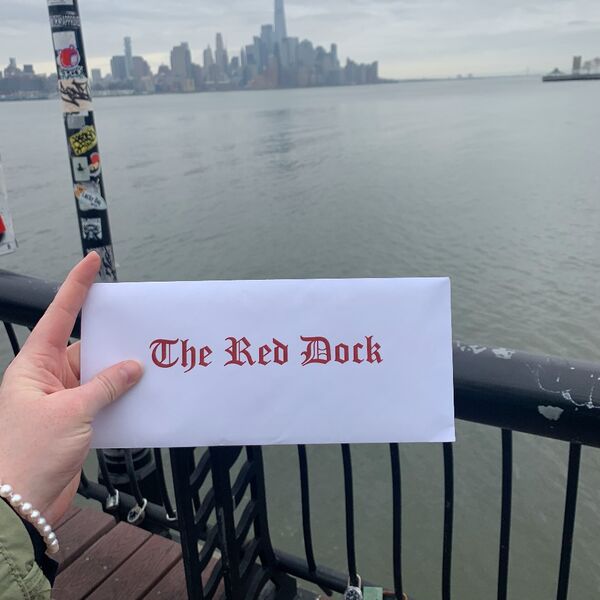 John and Kailey, with Kaden in tow, made their way to their favorite spot in Hoboken, with the very best view of the skyline, Pier C Park. When they arrived, it was time for Kailey to dive into the wagon full of birthday surprises. The red cover came off and underneath, Kailey discovered wrapped presents with strange markings on them, each corresponding with one of the clues found along the hunt. One by one, Kailey began to unwrap her presents and the making of a perfect day: having a picnic and drinking sangria in the park. First, Kailey opened a picnic blanket with the initials K.I.D. embroidered on it; next, a picnic basket filled with sandwiches, made with some homemade ingredients and some ingredients from the very best Hoboken has to offer; then, a serving tray with a carafe full of sangria. For a bit, Kailey took a break from presents and enjoyed her birthday picnic with John.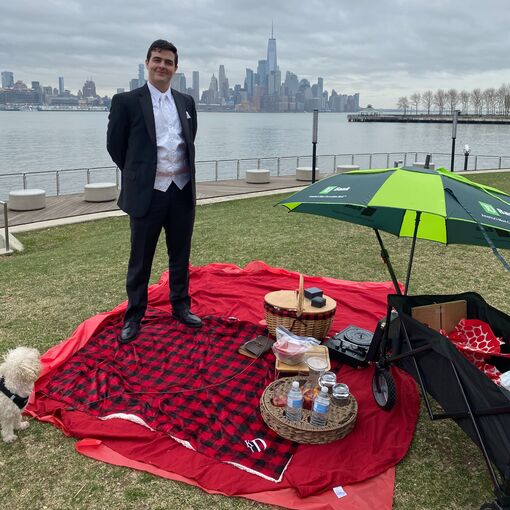 Eventually, John decided it was time to resume opening presents. Next, came a record player; then, a custom-made, heart-shaped vinyl record with their two favorite love songs on either side: Lover by Taylor Swift and Hard to Concentrate by Red Hot Chili Peppers. Finally, Kailey reached her last wrapped gift. As she sat on the picnic blanket, John propped himself on one knee and looked her in the eye as he handed her a small, wrapped jewelry box and said, "Okay Kailey, this is your last birthday present." Taking account of John's posture and the shape of the gift, Kailey's heart began to flutter thinking this was the moment. She slowly and deliberately unwrapped the box and opened it, inside Kailey found a beautiful pearl pendant on a gold chain. Convinced she was reading into signs that were not there, Kailey collected herself and thanked John for the beautiful necklace and for all he had put together.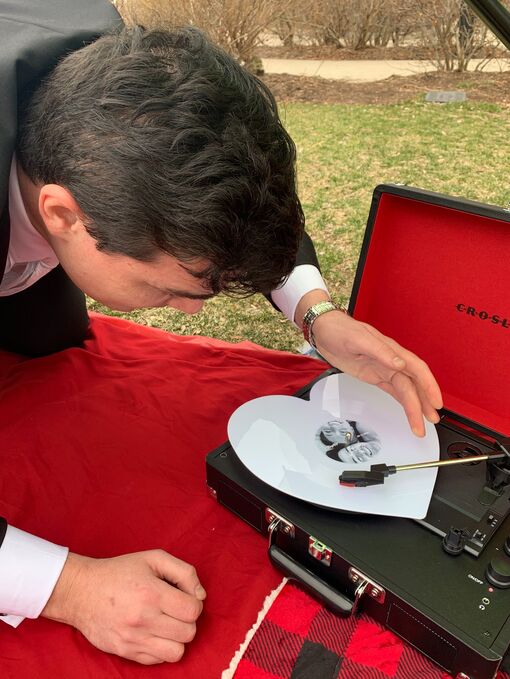 John got to his feet, reached out his hand and asked Kailey, "Shall we dance?" Kailey eagerly accepted the invitation as she assumed all the surprises were done for the day. John placed the heart-shaped vinyl record on Side A and Taylor Swift began to sing, "We could leave the Christmas lights up 'til January…"
John and Kailey danced and gazed into each other eyes, very much lost in their own world, deeply in love. They shared a kiss. What Kailey did not notice as John squeezed her tight, was John reach into his pocket and take out one final surprise. As Taylor Swift reached the second bridge with a, "Can we always be this close forever and ever?" John got down on one knee, held up a diamond ring and asked Kailey, "Will you marry me?"
Kailey did not even have an opportunity to see the ring before smothering John in kisses. Kailey exclaimed, "Yes, of course, I will marry you!"